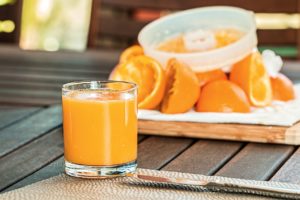 Whether you're looking for a way to lose weight or cleanse your body, there are many fad diets that claim to provide the results you want. Although you might shed a few pounds, there are certain diet trends that can harm your smile. Don't let your desire to live a healthier lifestyle leave a lasting mark on your oral health. Here are 3 fad diets you should avoid to keep your teeth and gums healthy.
1. All-Juice Diet Cleanses
Fruits and vegetables are loaded with essential vitamins and nutrients, so it makes sense that an all-juice diet would be healthy, right? Unfortunately, juice cleanses don't contain all the fiber and nutrients your body needs to stay healthy. While the cleanses are designed to detoxify the digestive system, health care professionals claim it isn't necessary. Not only can juice diets be harmful to your health, but also your smile.
Juice is high in acid and sugar, which can erode your enamel and cause cavities. Since they are low calorie, they can also affect your body's insulin levels and lead to complications with your collagen. Over time, the fibers holding your teeth in place can weaken, leading to tooth loss. If you can't skip your juice diet, drink it through a straw and rinse your mouth with water.
2. Raw Food Diets
Raw food diets consist of foods that don't contain any preservatives or chemicals. While they can be a healthier alternative to prepacked foods, the diets often include plenty of fruits that contain sugar. Not only can the sugar destroy your enamel, but many fruits contain small seeds that can get stuck between your teeth. This encourages bacteria growth that can erode the protective outer layer of your teeth and lead to infections. With over 60% of raw foodists having at least one severely decayed tooth, it's best to commit to your oral hygiene to safeguard your smile.
3. Frequent Small Meals
Many dieticians recommend eating 6 to 8 small meals throughout the day to achieve lower body fat. An issue with this approach is it prolongs how long your teeth are susceptible to cavity-causing bacteria. Grazing throughout the day can wear your enamel over time. If you must eat frequent smaller meals, brush your teeth at least twice a day. Rinse your mouth with water after finishing a meal to remove any lingering food particles or bacteria from your teeth.
Achieve a Healthy Smile
While we all strive to live a healthier lifestyle, don't let trending diets negatively affect your teeth and gums. Make conscious decisions to ensure the foods and drinks you're choosing promote both a healthy mouth and body.
About Dr. Kenneth Bell
Dr. Bell earned his dental degree from the University of Louisville School of Dentistry. He strives to provide exceptional care using the latest technologies and treatments. As a member of the Kentucky Dental Association and The Louisville Dental Society, you can feel confident your smile is in good hands. If you have any concerns regarding your oral health, contact our office today for an appointment.