BOTOX® – Louisville, KY
Smooth Out Wrinkles & Enhance Your Smile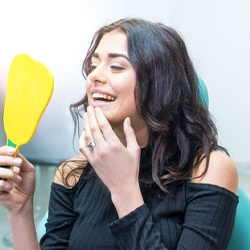 When you imagine getting BOTOX from a professional, you probably don't consider visiting your dentist. That's because not every dental office offers this treatment, but we do! At Bell Dental, we offer plenty of cosmetic services designed to transform your smile, which includes more than just your teeth and gums. As experienced dentists, Dr. Kenneth Bell and Dr. Steven Kaebnick are well-versed in the intricacies of the facial muscles and can make you look years younger with BOTOX. To learn more about how we can smooth out wrinkles and enhance your smile with BOTOX in Louisville, call our friendly team today!
What Is BOTOX?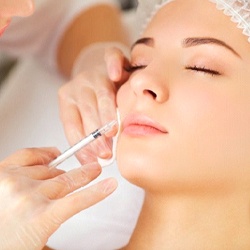 BOTOX is an abbreviation of a type of bacteria called botulinum toxin. When injected into overworked muscles in the face, BOTOX encourages these muscles to relax. As a result, the wrinkles – developed from muscles scrunching up over time – smooth out, creating a more youthful appearance.
The BOTOX injections themselves take only a few seconds. Depending on your specific needs, however, BOTOX treatments usually take anywhere from 20 minutes to an hour. You should start to notice a difference after five to 10 days, and your results can last for the next three to six months.
Who Is a Good Candidate for BOTOX?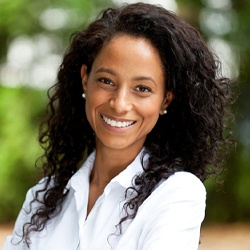 Are you in your late twenties or older? Do you want to get rid of those pesky wrinkles and fine lines on your face? If so, then BOTOX may be right for you! This treatment is a great way to fix issues like:
Crow's feet
Horizontal wrinkles on the forehead
Frown lines between the eyebrows
Vertical lines at the corners of the mouth
Smoker's lines around the lips
We typically advise against BOTOX for patients who are pregnant or who have deep facial scars, neuromuscular diseases, or certain skin disorders. These conditions either come with risks or may not provide the results you're looking for.
In the end, the only surefire way to know if you're a good candidate for BOTOX is to visit your cosmetic dentist in Louisville for a consultation.
The Benefits of BOTOX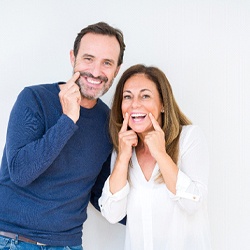 If you're interested in BOTOX, you'll be happy to know that it comes with a number of benefits:
Treatments usually take less than an hour. In fact, BOTOX injections are sometimes called "lunchtime facelifts" because you can complete them during your lunch break!
The results enhance your appearance while being subtle enough to not make it obvious that you've "had work done."
This non-surgical procedure doesn't require a long recovery period like facial surgery would.
The treatment is quite affordable.
Why See a Dentist for BOTOX?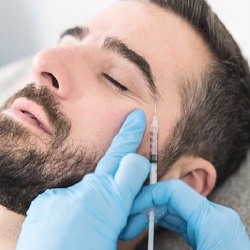 Dentists are probably not the type of profession you'd associate with wrinkle-reducing treatments, but there's a reason why it's ideal to visit Bell Dental for BOTOX. Our dentists have spent years studying the ways that facial muscles move and interact. Not to mention, we know exactly the features that make up a great smile, so you can be sure that your results will look fantastic.
There's also the convenience factor. Your BOTOX treatment can be completed right before or after your routine checkup and cleaning or another cosmetic procedure, so you won't have to schedule multiple appointments to achieve a bright, healthy smile.