Dental Bonding – Louisville, KY
Achieve a Beautiful Smile Today
If you're unhappy with your smile, you're not alone, but you don't need to live with flawed teeth. Dental bonding in Louisville is a simple and effective option to enhance your smile. A composite resin material can correct minor aesthetic concerns after just one appointment. You'll achieve the smile of your dreams to instantly give your confidence a boost.
What is Dental Bonding?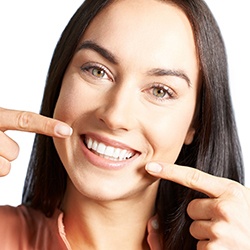 Dental bonding goes by many names, but no matter what you call it, you can enjoy natural-looking results when choosing to improve your smile. A composite resin material is sculpted into the ideal shape to correct the color, size, and shape of a tooth. It's customized to match the color of your teeth to blend in with your enamel, so no one will notice it is there.
Am I a Candidate for Dental Bonding?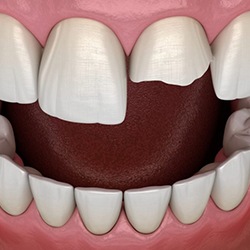 Dental bonding is effective in fixing a variety of aesthetic flaws; however, you'll still require a thorough consultation with your cosmetic dentist in Louisville. Generally, it can be used to resolve several imperfections, like:
Dark tooth discoloration or stains
Exposed tooth roots
Tooth decay
Chipped or cracked teeth
Shorter than average teeth
Small gaps between teeth
If you're looking for a less invasive treatment to crowns or veneers, dental bonding might be the ideal solution for you. It is also more affordable than other cosmetic procedures.
What Can I Expect?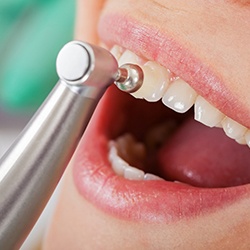 After your initial consultation, you're scheduled for your appointment. Depending on the number of teeth you're treating, you can achieve the results you want in about 1 hour; however, if you're fixing several, you may need more than one visit.
How Long Will My Results Last?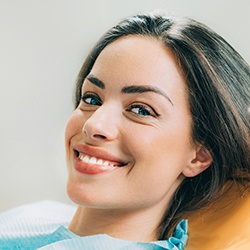 Dental bonding is durable, but it isn't indestructible. On average, it lasts for about 10 years before needing to be replaced. There are several things you can do to help promote its longevity, such as:
Use a soft-bristled toothbrush and nonabrasive toothpaste to clean your teeth twice a day.
Clean all surfaces of your teeth for at least two minutes each session.
Use high-quality dental floss to clean between each tooth.
Wear an athletic mouthguard if you play sports.
Treat bruxism with a nightguard.
Don't chew on inedible objects, like your fingernails.
Don't use your teeth as tools to open packages.
Visit your dentist at least twice a year for a cleaning and checkup.
Schedule Your Appointment Today
If you're ready to feel confident about the smile you see in the mirror, it's time to see if you're a candidate for dental bonding. Contact our office today to invest in a beautiful smile.