Checkups And Cleanings – Louisville, KY
Preventing Dental Problems Instead of Treating Them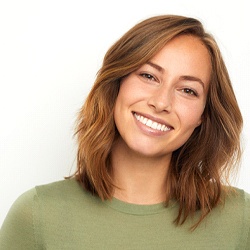 It may sound obvious, but the best strategy for preventing cavities and other problems is getting regular preventative care from a dentist in Louisville. When combined with good oral hygiene habits at home, these visits form the backbone of great dental health. They also allow us to monitor your teeth and gums so we can find problems when they're small and easier to take care of. If you're overdue for a checkup and cleaning, contact our office today to schedule. We promise that it'll be well worth your time!
What's Included In a Checkup Exam?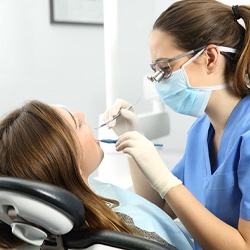 Your exam with Dr. Bell or Kaebnick will include all of the following:
Since there's a strong mouth-body connection, we'll begin by updating and reviewing your medical history.
We'll take X-rays as needed (usually once per year) to see what we can't see with our eyes alone, including what's happening inside your teeth, under your dental work, and inside your jaws.
Both the doctor and one of our experienced hygienists will examine your soft tissues as part of a simple, fast oral cancer screening.
We'll also do a gum exam once each year (more frequently for our patients with gum disease), so we can catch problems as soon as possible and make the best treatment recommendations.
Finally, your teeth and existing dental work will be closely evaluated and we'll answer any questions you may have.
What Is a Cleaning Like?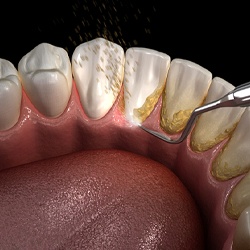 Even with great oral hygiene habits, you can't remove all of the plaque and tartar from your teeth and gums. But getting a dental cleaning in Louisville every 6 months will go a long way towards preventing bad breath, cavities, and gum disease.
Our gentle, highly-skilled hygienists will make sure you stay comfortable throughout your visit. After using special tools to clean your teeth, they'll finish by polishing and flossing so that everything looks and feels great. They'll also provide oral hygiene tips as needed to help you maintain everything between visits.
The Importance of Checkups and Cleanings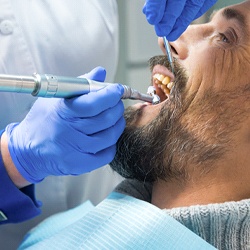 Many people think that skipping these visits is a great way to save time and money, but that simply isn't the case. When we see you regularly, we can catch problems like cavities when they're small and treat them with inexpensive fillings. If you only come in when you're in pain, your tooth may need a dental crown or root canal instead.
In fact, there's a reason that insurance companies typically cover these services at 100% - they know that people who regularly see us usually need less dental care than those who don't. And, for most people, it takes just 2 visits a year to keep their smile on track. That's a small investment of time for a pretty big payoff!