Dermal Fillers – Louisville, KY
Helping You Turn Back the Clock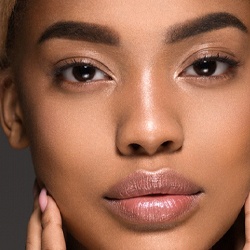 Do you notice scarring or deep wrinkles on your face? If you're like most individuals, you'd prefer to keep your skin looking smooth and supple as long as possible. Although wrinkles and fine lines are inevitable, there is something you can do to minimize the prominence of these aging areas. With dermal fillers in Louisville, our team at Bell Dental can improve your appearance and give you the look you truly desire. If you're interested in learning more, contact us to schedule an appointment today.
What Are Dermal Fillers?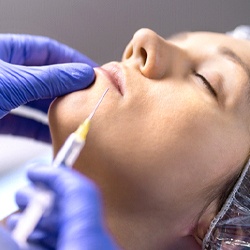 Dermal fillers are similar to Botox except they plump the skin underneath the surface instead of targeting muscles to prevent their contraction. As you age, you begin to lose collagen. Each time you move your face to laugh, smile, frown, or produce any other expression, it breaks down over time. The result is deep wrinkles, minimal elasticity, and sunken areas of skin.
By injecting a special solution beneath the surface of designated facial areas, it can help to plump various features, stimulate collagen production, and create a more voluminous appearance.
Who is a Good Candidate for Dermal Fillers?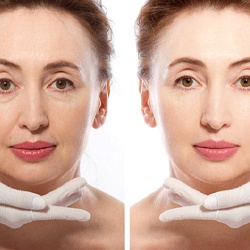 Scheduling a consultation with your cosmetic dentist in Louisville is the only way to know if you are a candidate for dermal fillers. This facial aesthetic solution is not meant for everyone, so it's important that we evaluate you to determine your goals and if you can move forward with treatment.
You'll want to make sure you have realistic expectations when pursuing dermal fillers, as they are a great solution for individuals with scarring, deep wrinkles, undereye bags, thin lips, or sunken cheeks. If you are in good general overall health, there's a good chance you'll be a candidate for treatment. However, you must also avoid tobacco products and smoking and commit to taking proper care of your facial skin.
The Benefits of Dermal Fillers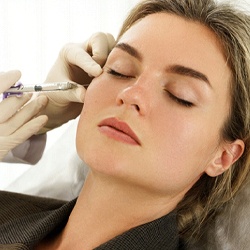 Some of the most common benefits associated with dermal fillers include:
A quick and convenient service that is completed in less than half an hour in just one office visit
Results appear within two weeks and can last between 2-6 months
You'll have a natural-looking appearance that doesn't cause others to wonder if you've had work done
Virtually no downtime following your appointment
Greater confidence in your younger-looking aesthetics
They are far more affordable than extensive cosmetic surgery (i.e., facelift)