Porcelain Veneers – Louisville, KY
Get a Dazzling Smile in Just Two Visits!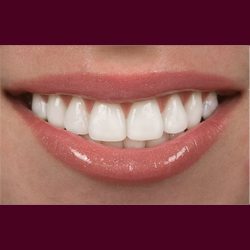 Cosmetic dentistry has made it easier for people with good oral health to make an everlasting and positive change to their smile. However, some issues are just too significant to fix with certain cosmetic treatments. If whitening treatment isn't getting you the look you expected or you simply don't want to undergo orthodontic treatment, porcelain veneers may be an effective solution! Dr. Kenneth Bell and Dr. Steven Kaebnick can get a set of veneers crafted to cover a myriad of dental issues all at the same time! Contact a dentist in Louisville today and get scheduled for your next smile makeover!
What are Porcelain Veneers?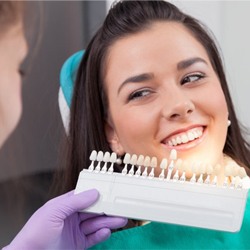 Porcelain veneers are made from dental ceramic for a number of different reasons. Not only is ceramic biocompatible, but it's actually more natural-looking than traditional composite resin, a material used for veneers in the past. Porcelain veneers are ultra-thin covers that are designed to adhere directly to teeth visible in your smile. The shape, size and color of your veneers are all custom-made to fit over your damaged teeth, so there's no worry of whether it will effectively blend in or not. With proper maintenance, they can last anywhere between 10 and 15 years before needing replacement.
Benefits of Porcelain Veneers
Porcelain veneers are ideal for those trying to hide multiple imperfections in their smile at a time. These issues include:
Cracks
Chips
Permanent stains or discolorations
Slightly rotated teeth
Gaps
Unlike natural tooth enamel, porcelain is naturally smooth and stain-resistant. Tooth enamel carries many cracks, crevices and micro-scratches for richly pigmentated foods to seep into, which can easily stain them. Since porcelain is naturally smooth, they are less likely to become stained over time. They're durable, so you don't have to worry when eating your favorite foods. Just make sure to avoid using your teeth as a tool to prevent damaging them.
The Process for Porcelain Veneers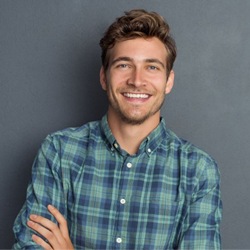 After your cosmetic consultation, our dentists will begin preparing your teeth for treatment. This involves buffing down a very small amount of tooth enamel so that the veneers can sit flush. After prepping, we'll take impressions of your teeth and send them to an offsite dental lab for fabrication. This process takes about two weeks to complete, during which you'll wear temporary veneers to help you get used to your new smile. At your second visit, we'll place the veneers and make any modifications as necessary.
Cost of Porcelain Veneers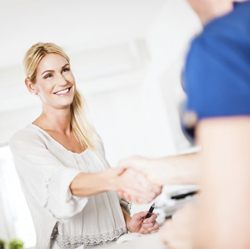 If you plan on getting a single veneer to cover an imperfection, your total cost for treatment will be substantially lower than someone who's trying to cover all the visible teeth in their smile. The best way to determine the cost of your treatment is to schedule an appointment with one of our dentists.