Emergency Dentist — Louisville, KY
Are You in Dental Pain? Call Us Now!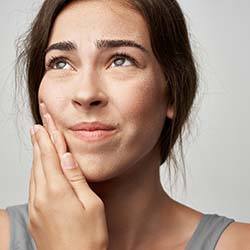 Dental emergencies tend to happen suddenly, and at the most inconvenient times to boot. If you or a family member is suffering from significant dental pain or damage, having to wait for relief can be an enormous burden. That's why our team strives to provide emergency attention as soon as we possibly can.
If you're a patient of record, please contact us even if the practice is currently closed. We can also offer you valuable information and guidance over the phone for how to best manage your condition until we're able to see you in person.
Why Choose Bell Dental for Emergency Dental Care?
Accommodates Same-Day Appointments
Two Highly Trained Dentists Ready to Help
Kind, Caring, and Comforting Dental Team
How We Treat Dental Emergencies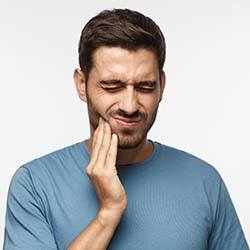 Schedule a same-day appointment: We'll do whatever we can to get you scheduled for a same-day emergency appointment when you call us, so don't wait to get in touch if you feel something is not quite right. Our team members are happy to give you first-aid tips over the phone as well ahead of your arrival.
Completing your emergency exam: One of our dentists will perform an emergency exam to determine the source and severity of your dental emergency. If needed, we may also capture digital X-rays if a visual exam is not enough. If you are in any dental pain, an emergency visit can help you get out of it more quickly.
Reviewing our findings: Following your exam, we'll go over our findings with you, then create a custom treatment plan to address your dental issue. We will always explain your estimated costs with you directly so you aren't caught off guard by surprise expenses.
Get the care you need: Whether you need dental fillings, crowns, root canal therapy, extractions, or another service to address your dental emergency, we'll make sure to get it done with the lowest turnaround time possible.
The Most Common Dental Emergencies
If you have heavy, continuous oral bleeding or a possibly broken jaw, please go to your nearest emergency room for assistance. Our team can then provide patients from Louisville, KY and surrounding areas with any needed restorative care after they've healed from the initial trauma. For any other dental emergencies, we are here to help. Emergencies typically fall into two categories: infection that happens over time and an injury or trauma to the face. Contact our office right away if you're in pain, but in the meantime, you can use these tips for handling some of the most common dental emergencies.
Understanding the Cost of Dental Emergencies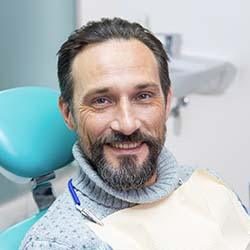 Because the types of treatments for dental emergencies can range from minor to severe, the cost can vary greatly. Some emergencies may only require antibiotics, while others may need more extensive restorations. The only way to know the cost of your dental emergency is to come into our office for an examination. After a careful look at your mouth and some possible X-rays, we will be able to provide you with a fair and precise estimate.
Every Dental Emergency is Different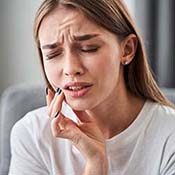 At Bell Dental, we believe in offering immediate care to individuals in need. Because no two dental emergencies are the same, it's understandable that providing a firm price tag for your treatment is simply not possible until we see you for an examination. From antibiotics to root canal therapy, there are many treatment options available. Only after we've thoroughly checked your problem area will we be able to recommend:
A tooth extraction
A custom-made dental crown
Root canal therapy
Antibiotics
…or another dental service entirely
The first step we will take will be to address your immediate symptoms. We know how painful a dental emergency can be, and we want to help you achieve relief as quickly as possible. Next, our team will work quickly to formulate a treatment plan and cost estimate that is suitable for you.
Taking Care of Your Smile Can Save You Money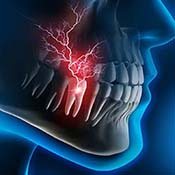 Do you know how much an emergency dentist costs? Fortunately, most of these visits are inexpensive, but if you can avoid them in the first place, wouldn't that be better? Yes, a sudden fall or hard hit on the football field can be accidental and unexpected, but many of the most common dental emergencies stem from poor oral hygiene.
Instead of allowing your oral health to worsen over time, make sure you are taking the appropriate steps to take care of your smile. Regular brushing, flossing, and rinsing are vital as well as maintaining your dental checkups and cleanings every six months. Should you wake one morning with a severe toothache or suffer a knocked-out tooth, don't wait to seek help. The longer you put it off, the greater your risk for more serious dental issues and the higher the price tag to restore your smile.
Does Dental Insurance Cover Dental Emergencies?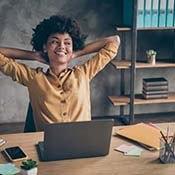 One of the best pieces of news you can receive when facing a dental emergency is that your dental insurance will most likely cover a portion of your visit. In fact, it may be possible that your insurer will cover one emergency exam each year. The only way to know for sure is to contact your insurance company to learn of their stipulations.
Depending on the type of restorative care you will need, there is a good chance your insurance will pay anywhere from 50-80% of the total cost. But how much they will pay is based on your deductible and the remaining annual maximum. If you have questions about using your dental insurance, don't be afraid to ask a member of our team for help.
Other Options for Making Dental Emergencies Affordable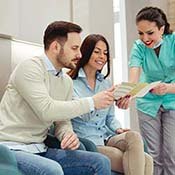 If you don't have dental insurance, don't worry! At Bell Dental, we are pleased to offer additional payment options to make your visit as stress-free as possible. Not only do we offer an in-house membership plan that allows for discounts on various services for one low annual fee, but we also work with CareCredit, a third-party financier that offers low and no interest payment plans.
No matter how you choose to pay for your dental emergency visit, you can count on us to be here to take care of your immediate needs. From the high-quality dental care you'll receive to the exceptional service provided by our qualified team, you'll be back on your feet in no time and with more money in your pocket.
How to Prevent Dental Emergencies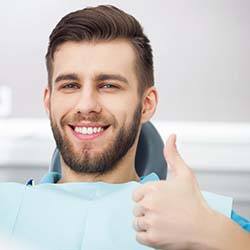 Because dental emergencies are often unpredictable, they can never be completely avoided. However, there are certain precautions you can take to reduce the risk of you and your loved ones suffering from a sudden injury to your smile. Luckily, these are things that you should already be doing for optimal oral health, so they're easy to implement into your daily life. Below, you'll find the five simple habits you need to prevent dental emergencies in Louisville.
Visit Our Dental Office Regularly for Checkups & Cleanings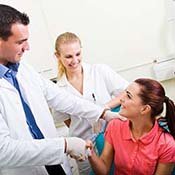 Oftentimes, dental health problems like cavities, tooth chips, and gum infections don't cause any discomfort until severe damage has already been done. In fact, you might even have a potential dental emergency developing right now without knowing it! An easy way to stop these issues in their tracks is to attend a dental checkup and cleaning at regular intervals – usually twice a year. Our dentists can detect and address these oral health concerns early on before they result in full-blown emergencies.
Practice Good At-Home Oral Hygiene Habits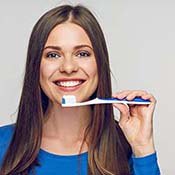 Brushing your teeth twice a day and flossing at least once daily can go a long way toward preventing plaque buildup. Plaque and its hardened form, tartar, are filled with bacteria that contribute to tooth decay, infections, and more. Our team is happy to recommend at-home oral hygiene products, such as toothpaste and mouthwash, that can most effectively protect your unique smile.
Maintain a Healthy, Balanced Diet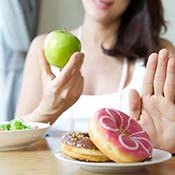 The foods you eat affect more than just your breath; they also impact your long-term oral health. For example, consuming too much sugar or starch makes it easier for harmful bacteria in your mouth to produce acid that erodes tooth enamel and inflames gum tissue. Limit foods and beverages like these and swap them for fresh fruits and vegetables, especially those with fibrous skins that scrub your teeth clean as you chew them.
Wear a Protective Mouthguard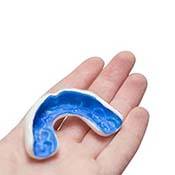 If you participate in a sport that comes with a high risk of impact to the face, it's in your best interest to wear a mouthguard. This appliance fits over your teeth to greatly reduce the risk of injury to your teeth, gums, and lips. You'll also want to protect your teeth if you have a habit of grinding and clenching while you sleep. At Bell Dental, we can provide you with a sportsguard or nightguard that is designed to fit more comfortably and shield your teeth more effectively than store-bought products.
Never Use Your Teeth as Tools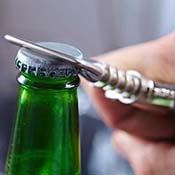 You might think you're saving time by cracking open a bottle with your teeth instead of grabbing the bottle opener. However, one wrong move and you could chip a tooth or cut the soft tissues in your mouth. Any time that you would have saved would then be spent visiting our emergency dental office in Louisville. Safeguard your smile by always reaching for the right tool for the job.
Dental Emergency FAQ's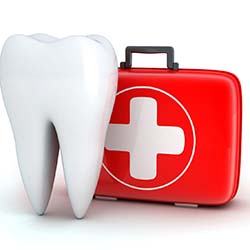 Dental emergencies often occur without any warning and when you least expect it. If you have a sudden toothache or another dental issue interrupt your day, you're sure to have several questions. Your emergency dentist in Louisville will take the time to explain your treatment process and address your concerns. While you wait for your appointment, here are the answers to a few of the most common questions we hear to put your worries to rest.
Can I wait to see my dentist?
No one has time in their day for an unplanned trip to their dentist. It's tempting to wait until you have time in your schedule for an appointment. Unfortunately, if you wait too long to have a dental emergency treated, you might lose your tooth. It's best to see your dentist as soon as possible. Our office uses the latest technologies and methods to streamline your care because we know your time is valuable. Our flexible office hours also accommodate your busy schedule to ensure you get the care you need promptly.
Should I go to the emergency room?
When a dental emergency strikes, you might think the best place to go is the hospital; however, unless you have a medical issue or suspect a broken jaw, you need to call your dentist. Emergency rooms aren't equipped to diagnose or treat dental problems. At most, they can prescribe antibiotics or pain relievers, but they can't address the underlying concern. Instead, you need to call your dentist to get the quick care you need to restore a healthy smile.
Can I use my dental insurance?
Although every policy differs, most dental insurance plans will cover an emergency visit. You can also use your coverage to pay a portion of the cost of your treatment. We will work on your behalf with your insurance carrier to file the necessary claims and forms to lower the amount you need to pay out-of-pocket. We will explain any remaining balance and discuss your payment options, like using third-party financing with CareCredit.
Where is an emergency dentist near me?
If you need an emergency dentist, look no further. Bell Dental provides the same-day care you need. We'll get to the root cause of the issue and create a personalized treatment plan to stop your pain and save your tooth. We'll help you through the difficult time, so you can get back to enjoying your day.