Tooth Extractions – Louisville, KY
Getting Patients Out of Pain Comfortably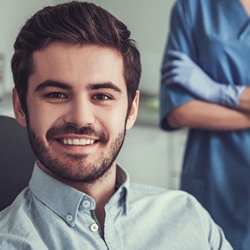 Nobody wants to hear that they need a tooth extraction, however it can help you relieve your discomfort. At Bell Dental, extraction is our last option, but in some cases, it's the only way we can help our patients get out of pain and regain their ability to smile. That's why we provide efficient and effective tooth extractions in Louisville. Read on to learn more about this treatment and why it may be necessary.
When is a Tooth Extraction Necessary?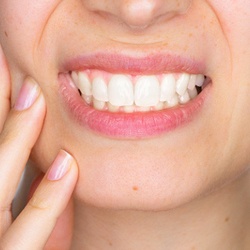 While we practice conservative dentistry, keeping your smile intact as much as possible, there are some cases that require extraction, including:
When a tooth is too decayed for a restoration
The enamel is severely broken and cannot be repaired
More room is needed in the jaw for teeth to grow in or orthodontics
Advanced gum disease has made the jawbone unstable
A baby tooth that is blocking the path of an adult tooth
The Extraction Process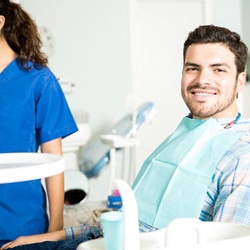 First, Dr. Bell or Dr. Kaebnick will take X-rays of the affected area to check out parts of the tooth they couldn't see with the naked eye. Next, they will ensure that you're numb and comfortable before beginning the extraction. We also offer sedation dentistry for patients who are nervous or anxious about the procedure. Then, one of our experts will use a special instrument to rock your tooth back and forth until it comes loose. This process is easy, smooth, and comfortable.
Extraction Aftercare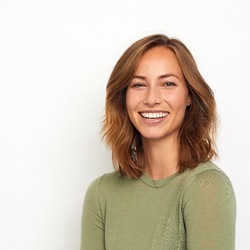 Once your tooth is extracted, follow these tips to ensure your recovery:
Take your pain medication as prescribed.
Give yourself at least 2 days to relax after your extraction. You can even schedule your appointment on a Friday to give yourself the weekend to recover.
Use gauze pads to promote healing and reduce bleeding. Change them out every 3 to 4 hours or when they become soaked.
Use an ice pack or cold compress to reduce swelling.
Avoid tobacco use.
Prop your head up while laying down.
Avoid using a straw for the first 24 hours.
Brush and floss your teeth but avoid the extraction site.
If you have any questions, please don't hesitate to contact our office to speak with one of our friendly staff members!