Dental Implant Failure & Salvage – Louisville, KY
We're Prepared to Help When Dental Implants Fail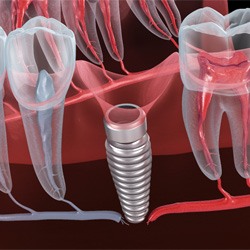 An overwhelming majority of patients who receive dental implants are satisfied with the results and are able to keep their implant posts for many years. We do whatever we can to help your dental implants succeed – but we're also prepared to intervene if they happen to fail. The moment you realize that there's an issue with your dental implants, give Bell Dental a call to set up a salvage appointment; it could make all the difference for your oral health.
Why Choose Bell Dental for Dental Implant Salvage?
Dentists That Place Dental Implants In-House
Cutting-Edge Dental Technology
Same-Day Appointments Offered for Emergencies
Why Do Dental Implants Fail?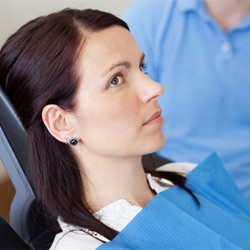 If the dental implant post isn't able to form a strong bond with the jawbone, it will fail. There are a number of factors that can interfere with the bonding process, such as the quality of the bone or whether you smoke after dental implant placement.
Additionally, a form of gum disease called peri-implantitis is often the culprit behind dental implant failure. Untreated peri-implantitis can weaken your jawbone and gums, causing your dental implants to lose their stability.
Symptoms of Failed Dental Implants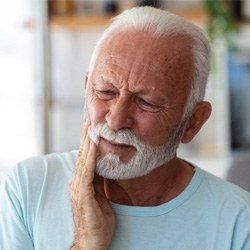 Ignoring the warning signs of dental implant failure could allow the problem to grow even worse. As such, you should call us immediately if you notice symptoms that could potentially point to problems with your new smile, such as:
Pain: A certain level of discomfort after dental implant placement is normal, but pain that grows too severe or lasts too long could be a side effect of implant failure.
Looseness: Dental implants should be stable once they successfully join with your jawbone, so it's a major red flag if they feel loose.
Signs of Infection: You can often tell that the area around a dental implant has become infected thanks to common symptoms like bleeding and swelling.
How Dental Implant Salvage Works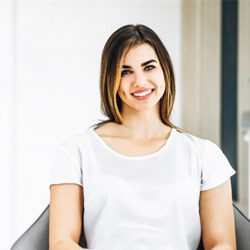 The salvage process can vary from patient to patient since there's more than one possible cause for dental implant failure. Rest assured that we will always examine your mouth very carefully in order to identify the true underlying issue, and we will consider your options carefully before recommending any treatments.
Should you need to have your dental implants removed, the possibility of having new ones placed will be discussed once your mouth is healthy again and the root of the problem has been successfully addressed.