All-on-4 Dental Implants – Louisville, KY
Achieve a New Smile in a Single Day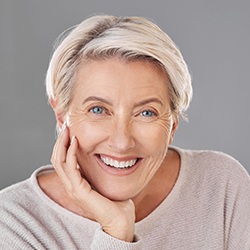 Dental implants are intended to replace the roots of missing teeth. But that does not mean you require an implant for each missing tooth. In fact, thanks to All-on-4, Louisville patients can achieve a new smile in a single day with as few as four dental implants. This remarkable, streamlined procedure is designed to help patients rebuild lost dentition as quickly as possible without compromising the function, reliability, or appearance of their new smile. Are you interested in learning more about the All-on-4 treatment? Read on below, and then get in touch with us when you are ready to book your consultation.
How Do All-on-4 Dental Implants Work?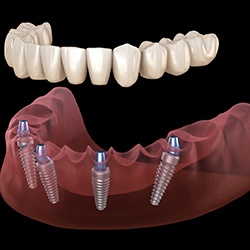 Dental implants provide an incredibly strong base of support for the prosthetic teeth that go on top of them. For them to succeed, however, they require that a patient has a strong, thick jawbone. The All-on-4 procedure utilizes areas of the bone that are naturally sturdy. Two are placed toward the front of the jaw, and two are placed toward the back. We can thus provide a strong foundation for a denture, usually without a bone graft.
Another great feature of All-on-4 is that patients are often able to receive their implants and a new denture on the same day. Hence, All-on-4 is sometimes referred to as Teeth in a Day.
Am I a Candidate for All-on-4 Dental Implants?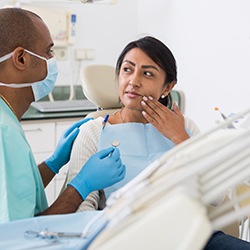 You may be a candidate for All-on-4 if:
You have lost all or most of your natural teeth in one or both of your dental arches.
Your jawbone is strong enough to support dental implants. (Most patients meet this criterion, even without a bone graft.)
You are in fair oral and overall health.
You are determined to stick to good habits that will promote the long-term success of your new smile.
If you are not sure whether you qualify for All-on-4, book a consultation. Most patients with extensive tooth loss are eligible for this procedure.
Benefits of All-on-4 Dental Implants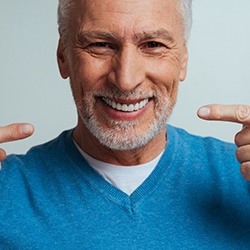 Here are some of the most outstanding benefits of All-on-4 dental implant treatment:
You can regain a strong bite force that is powerful enough to stand up to even tough and chewy foods.
You can expect your denture to look extremely natural.
All-on-4 dentures are permanently fixed in the mouth, so caring for them is similar to caring for natural teeth.
Dental implants can prevent your jawbone from deteriorating.
All-on-4 dentures feel natural and comfortable in the mouth.
With proper care, your dental implants have the potential to endure for decades.
All-on-4 vs. Traditional Dental Implants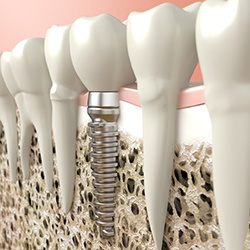 The All-on-4 procedure tends to be faster than full-arch tooth replacement with traditional implants. That is because only one surgery is usually necessary, and a denture can be placed on the same day as the implant surgery. The expedited nature of All-on-4 may also make it more affordable than traditional options.
Of course, traditional implants are better in some cases. For example, placing more than four implants may provide greater stability for a denture. Plus, traditional implants can replace any number of missing teeth, rather than being limited to full-arch replacement.
Our team will be happy to help you compare your tooth replacement options and settle on the one that best fits your circumstances.