Dental Implants - Louisville, KY
Replace Missing Teeth With Ease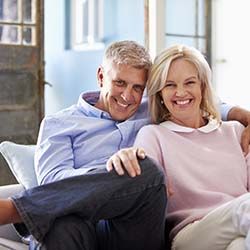 When it comes to replacing lost teeth, there are several options available today – but none are as effective, as revitalizing, or as seamless as dental implants. While traditional services only bother with replicating the crown (the white portion) of the tooth, implants rebuild the entire structure, which keeps the patient's jawbone healthy and ensures a solid, permanent fit that feels completely natural. At Bell Dental, Dr. Kenneth Bell and Dr. Steven Kaebnick are happy to offer the entire implant process here in-office for a more comfortable, streamlined experience overall. Contact our Louisville, KY location today to schedule a consultation!
How Dental Implants Work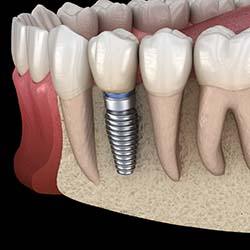 Once our doctors have determined that you're a strong candidate for dental implants, the first step towards a newly complete smile is their surgical placement. Because implants replicate the "root" of your natural tooth, they have to be inserted into the jawbone so that they can bond with the natural tissue and provide necessary stimulation. Instead of involving inconvenient outside specialists, we're happy to personally handle this portion of your procedure in a convenient and friendly environment you're already familiar with.
Benefits of Dental Implants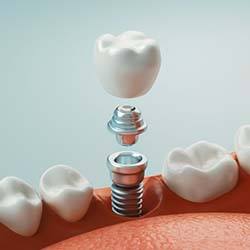 Choosing the right method of tooth replacement shouldn't leave you feeling stressed or overwhelmed. While there are certain factors to consider, including cost and timeframe, you must also look at the other benefits that can come with a particular method of treatment. When comparing your options, the benefits of dental implants in Louisville stand high above the rest. Dentures and fixed bridges cannot come close to matching the superiority of these durable, reliable, and longer-lasting prosthetics. It's no wonder more than 3 million people are already enjoying their new smiles thanks to dental implants. To learn more about their many advantages, check out the list below.
Lifestyle Benefits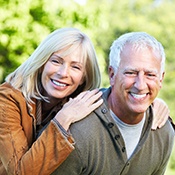 Health Benefits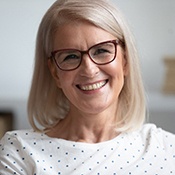 Long-Term Benefits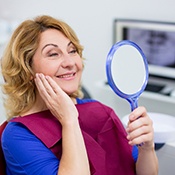 Indications of Dental Implants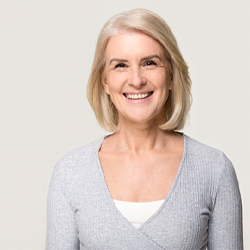 There are many situations where dental implants make a fantastic solution for replacing teeth. The option you choose will largely vary depending on your specific needs.
Missing Single Tooth
Once the implants have been surgically placed, the bonding process occurs over a significant period of healing time. Then, it'll be time to create and attach new, custom restorations on top. In cases of single implants, our Louisville doctors provide all-ceramic dental crowns, which fit alongside natural teeth with very little modification necessary.
Missing Multiple Teeth
When replacing multiple teeth, it's unlikely that you'll need to have a dedicated implant for each tooth you replace. In some cases, a single implant can hold a two-crown bridge. A pair of implants can typically hold a three or four-crown bridge, helping you save time and money on treatment.
Missing All Teeth (Implant Retained Dentures)
When faced with multiple implants and a more extensive area in need of reconstruction, individual dental crowns can quickly become too involved and costly. Thankfully, implant-retained dentures are available to provide quality coverage at an affordable price. These appliances are very similar in appearance to traditional dentures and bridges, but they actually attach into place over your new implants, creating a much more solid fit that feels natural. Depending on your level of oral health and personal preference, we'll recommend either a fixed or removable option.
Who is a Candidate for Dental Implants?
Are you the right candidate for dental implants? Most people are, but there are some important characteristics that ensure higher chances of success for patients from Jeffersontown, KY and surrounding areas. These include:
An adequate amount of remaining jawbone density that can support placed implants
Generally good oral health
A commitment to practice diligent oral hygiene and undergo professional maintenance when needed.
If these conditions aren't met, additional treatment may be required before the actual implant procedure can begin at Bell Dental.
Understanding the Cost of Dental Implants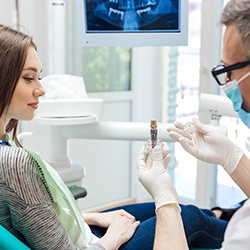 Are you curious about the price of dental implants? One of our most popular treatment options, dental implants restore teeth from the roots up for unmatched results. They bring our patients many other benefits, however they tend to come with a higher price tag than other options. This is because they are considered a long-term investment with many unique factors that influence the final cost. Read on to learn more about the cost of dental implants and why they're worth it!
Preliminary Treatments & Dental Implant Surgery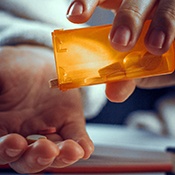 There are multiple stages that make up the implant process and each step will incur a separate cost that adds up to the total treatment price. First, you'll have your initial consultation, which is followed by treatment of any preexisting dental issues. For example, we may perform gum disease therapy or tooth extractions if necessary, leading to an increased cost.
Furthermore, surgery and the anesthesia that comes with it have their own cost. Thankfully, our dentists are trained to perform the entire surgery in-house, making your fees more compact, convenient, and easier to understand overall compared to visiting an oral surgeon at another office.
The Parts of Your Dental Implant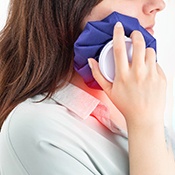 There are various types of dental implants and the solution you need will directly depend on the number of teeth you're missing. As you can imagine, the more teeth you're missing, the higher your treatment cost will be in most cases. However, other factors that can influence your final price tag include the materials used to make your implants, such as titanium or zirconia, and the manufacturer and brand of the implants used. We're happy to be upfront and transparent about these factors and break down exactly why we opt for them over other options.
Final Dental Implant Restoration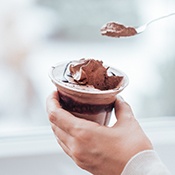 Once your implants are fused to your jaw, and your abutments have been attached, we will mount your custom-made restorations on top of your implants. These restorations could be simple like a dental crown or more complex like a bridge. The most expensive varieties are implant dentures, which can be customized to be full or partial depending on your needs. We'll make sure you know well in advance which restoration is needed to make your smile complete.
Does My Dental Insurance Cover Dental Implants?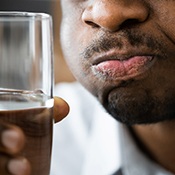 Dental implants are usually not covered by dental insurance, however, your plan may be able to help out with some of the costs associated with the entire process. Your initial consultation, treatment of preexisting issues, and part of your restorations are just some examples of portions of the procedure your insurance may be able to cover. Our friendly front desk staff will do all they can to maximize your insurance benefits to help you pay less out of pocket.
Making Dental Implants Affordable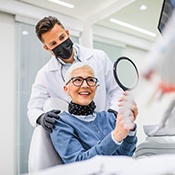 We also have alternative financing options to make our quality dentistry affordable for all budgets. For example, we gladly accept CareCredit financing. This third-party option allows patients to pay for dental services over the span of several months, rather than all in one single payment. On top of that, these payments come with little to zero interest attached depending on the plan you choose.
Alternatively, our practice offers a Dental Membership Plan that gives you discounts on many other services, including dental implants. In fact, after you sign up, you'll gain a $500 credit that specifically goes toward your dental implant treatment!
Dental Implant FAQs
If you still have questions about dental implants, we have the answers! Before making an investment in your oral health and quality of life, it's important to have the details you need to make an informed decision. That's why we've included the answers to some of the most frequently asked questions about dental implants and the process of receiving them.
Are All Dental Implants the Same?
There are different types of implants that are designed based on the number of teeth that need to be restored. For example, if you're missing multiple consecutive teeth, we can use an implant-retained bridge to literally "bridge" the gap in your smile. This replacement is composed of a dental implant on either side for support that is mounted with a custom-made prosthetic. The type of implant that you need may also depend on the condition of your oral health. Some parts of your jaw may be too weak for implants, which can also influence the type of replacement that we recommend.
How Many Dental Implants Will I Need?
The number of implants that you need will directly depend on how many teeth you're missing. One of the benefits of dental implants is that they can be used to replace one tooth, multiple teeth, or even entire smiles. If you're missing one tooth, you will typically only need one dental implant to support a custom-made crown. However, bigger teeth like molars may require two dental implants to properly support a larger restoration. On the other hand, someone that needs their entire arch replaced may only need 4 dental implants to support their denture. We will examine your mouth before recommending the right number of implants for your smile.
Is the Dental Implant Procedure Painful?
Many people hear about what the dental implant process actually entails and automatically assume that it's painful. However, in reality, patients who receive dental implants tend to compare any possible discomfort they felt during surgery to a simple extraction. We offer sedation to ensure that you're relaxed, and we'll numb you before beginning. Additionally, your jawbone doesn't have pain-sensing nerves, which makes your surgery much more comfortable than you may think. The only type of discomfort that patients feel is slight soreness during the first few days after surgery.