Cosmetic Dentist - Louisville, KY
Gain a More Confident Smile
Your smile says a lot about you – in fact, studies suggest that people with white, straight teeth are typically perceived as more attractive, more successful, and even younger than their not-so-lucky peers. If aesthetic flaws are causing you to hide your mouth behind your hand at every opportunity, please reach out to our team at Bell Dental. Dr. Kenneth Bell and Dr. Steven Kaebnick are happy to offer several cosmetic services that create the revitalizing improvements you're looking for quickly and comfortably. Contact us today in Louisville, KY to schedule a consultation!
Invisalign® Clear Braces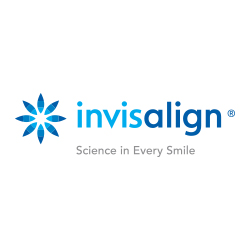 Traditional orthodontic care can create the straighter smile of your dreams, but the years-long commitment of wearing juvenile metal braces is just too much for some patients. This is understandable – that's why our team offers a more subtle alternative in the form of Invisalign. Instead of relying on the traditional brackets-and-wire combination, Invisalign treatment utilizes a series of clear, removable aligners to create great results. The patient's only job is to wear each one as directed and attend brief check-ups with Dr. Bell or Dr. Kaebnick, all while still enjoying their favorite foods, brushing and flossing like normal, and smiling with complete confidence.
Teeth Whitening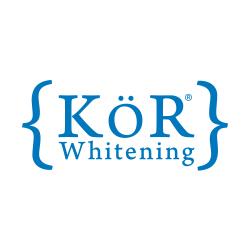 Do you have a huge event coming up fast that you'd like to look your best for? Does a hectic schedule keep you from attending multiple dental appointments or a diligent homecare routine? In these situations, we strongly recommend in-practice whitening as the ideal solution for frustrating dental stains and discoloration. With the dual application of high-grade gel and a special laser, our doctors at Bell Dental leave your smile dramatically brighter over the course of a single visit.
Alternatively, our Louisville practice can provide customized take-home kits to those looking for a more convenient solution for stained teeth. All you have to do is wear the oral trays and bleaching material together for a certain amount of time each day while watching TV or doing chores – usually anywhere from half an hour to a full hour.
Learn More About Teeth Whitening
Veneers
Veneers are designed to be thin enough to fit over the front surface of certain teeth, essentially hiding your smile from view and all the flaws that have accumulated there as well. Dr. Bell and Dr. Kaebnick often recommend this cosmetic solution for patients who don't have the time to undergo multiple procedures or who simply want a fresh start for their overall appearance. The process typically requires two appointments – one for impressions and preparation, and the other for the placement of your permanent veneer(s). In the interim, we'll provide a temporary restoration so any disruption to your routine is minimized.
Veneers can be used to effectively treat dental stains, gradual discoloration, chips, cracks, and more. They're used to create orthodontic improvements as well without the need for braces.
Metal-Free Dental Restorations
Today, patients no longer have to make the difficult choice between improving their oral health and maintaining a smile that looks fully natural. Metal-free crowns, bridges, inlays, and onlays provide the best of both worlds – lasting durability and a gorgeous, lifelike appearance. These quality materials are ideal for patients with metal allergies and sensitivities, and most people agree that they're less irritating for the gums as well. There's no need to worry about dark bands forming over time, either!
Gum Recontouring
Wish that your smile weren't so "gummy?" If you feel like your gums cover up more of your teeth than they should be, you're not alone. Many patients tend to describe their smile in this way, and our office is happy to provide gum recontouring treatment to make your teeth more visible. On top of that, we can ensure the gum line remains more even and balanced, ensuring that you can smile knowing everything that you want to be visible actually is!
Learn More About Gum Recontouring
Dental Bonding
For many, cosmetic treatment can be just out of reach due to cost. However, just because you don't want to break the bank on cosmetic treatment doesn't mean you need to settle for minor chips, cracks, or stains in your enamel. Dental bonding lets us apply a small amount of custom-shaded composite resin to your tooth, mold it so that it looks natural, then harden it instantly using a special curing light. From there, you can expect your restoration to last for many years when properly taken care of.
Learn More About Dental Bonding
Smile Makeover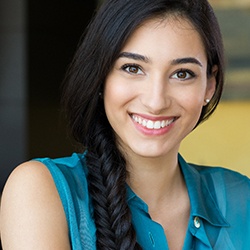 A smile makeover uses a combination of restorative and cosmetic treatments to improve the appearance, health, and function of your teeth. You'll enjoy drastic results using a personalized treatment plan catering to your specific needs. We'll help you achieve the healthy, beautiful smile you deserve using the latest innovations in dentistry.
Learn More About Smile Makeovers
Cosmetic Dentistry FAQ's
If you're still curious about cosmetic dentistry, we want to help! Feel free to contact our office to discuss any specifics with our friendly front desk staff. Until then, we've also included the answers to some of the most frequently asked questions about cosmetic dentistry in Louisville. Read on to learn more about how we can transform your smile!
Which Treatment is Best for Me?
We offer a variety of cosmetic treatment options, and the only way to know which one is best is to visit our office for a consultation. Dr. Bell will carefully examine your smile, checking for the flaws that affect it, before developing a personalized treatment plan with the right recommendation. In some cases, he may combine multiple solutions like whitening and bonding to reach the results you desire. No two smiles are the same, which is why your initial consultation is vital!
What Causes Tooth Discoloration?
Has your white smile gotten yellowed or discolored over time? Unfortunately, discoloration is unavoidable due to natural wear and tear with age. However, there are some factors that can speed up the process. Routinely smoking and heavily consuming alcohol can stain and yellow the teeth. Additionally, regularly drinking coffee and red wine may discolor and darken your smile. Keep in mind that any foods or drinks rich in color have the potential to cause stains. Thankfully, our teeth whitening can lift tough discoloration to bring the beauty back to your teeth.
When Are Veneers a Good Option?
We offer porcelain veneers for a wide range of cases—we can use this treatment for a single tooth or an entire smile. Typically, Dr. Bell recommends veneers when there are multiple cosmetic imperfections present. Do you have chips, cracks, gaps, and discoloration? Veneers can correct all of these issues at once! This is also a great solution if you have a single crooked or misshapen tooth. We can use just one veneer to seamlessly blend in with the rest of your smile by customizing its size, shape, and shade.
How Much Will My Cosmetic Dentistry Cost?
Every case is different, which is why the only way to receive a precise cost estimate is to schedule a consultation with our office. Dr. Bell will examine your smile, discuss your goals, and review the condition of your oral health before giving you an estimated price. Keep in mind that any preexisting oral health problems like cavities or gum disease must be treated before beginning cosmetic dentistry.
How Long Will My Treatment Take?
It all depends on the type of cosmetic treatment that is necessary. Teeth whitening and bonding can be performed in just one single appointment, giving you quick and convenient results. However, porcelain veneers will require two separate appointments—one for preparation and one for placement. Additionally, if you're getting a smile makeover, you may need a variety of dental visits over the course of a few months. It all depends on the results you wish to desire.