Dental Insurance Coverage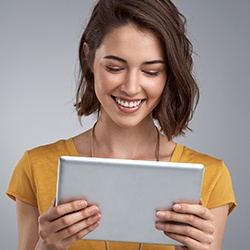 At Bell Dental, our skilled dentist and team work hard to take all of the stress out of visiting the dentist. One way that we make dental treatments a little more comfortable for patients is by processing and filing dental insurance claims for most major PPO plans. This helps our patients feel more confident that the costs of their treatment will be affordable. If you have PPO dental insurance, let our team know when you call to schedule an appointment in our Louisville dentistry practice. We'll be happy to help you with all of your dental care needs as well as maximizing your insurance and offering financing options in our state-of-the-art dentistry office.
Your Benefit Plan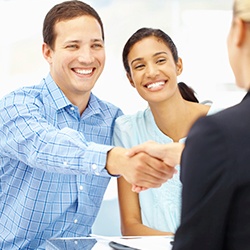 Every benefit plan is a unique agreement between dental patients and their insurer. These policies can be complicated and difficult to parse for those who don't work with them on a daily basis. Lucky for Bell Dental patients, we've got you covered. Our team handles dental insurance claims and policies on a daily basis. These years of experience allow us to partner with every patient to maximize dental insurance coverage and better understand their policies. Every insurance plan is different, and you will likely have the opportunity to make elections that impact what treatments are covered based on the premium amount you pay to the insurer each month. Most dental insurance plans provide some combination of the following coverage:
80 to 100% coverage for preventive dental care
50 to 80% coverage for restorative dentistry services
20 to 70% coverage for orthodontic treatments when elected
20 to 50 % coverage for miscellaneous treatments like sedation dentistry and oral appliances
In-Network VS Out of Network Dentistry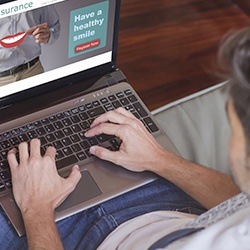 There are two types of dental insurance plans, health maintenance organizations (HMO) and preferred provider organizations (PPO). Unfortunately, we're unable to process HMO dental insurance because these policies have very strict restrictions on what providers can be included in their networks. PPO policies are designed to allow patients the flexibility to choose their providers and dental services. In-network PPO providers have agreements with the insurer to charge a set range of fees for their services. These fees fit within what the insurer deems fair and average. That means they will cover a percentage of this cost, and you will only need to pay for the out of pocket percentage of your treatments. Out of network dentists can still file your claims, but they many not charge fees that fall within your insurer's set price range. If the fees are higher, you will need to pay the difference in price as well as your out of pocket treatment costs. In most cases, these differences are minimal, but visiting an in-network provider ensures you won't need to worry about any additional fees.
Financing Options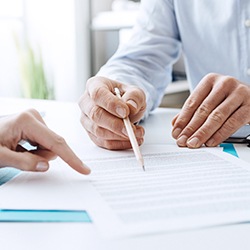 At the time of service, we ask that patients remit payment for the out of pocket percentage of their dental treatment costs. We will be happy to take payment in the form of cash, check, or credit. If you have a health savings account (HSA) or flexible spending account (FSA) as part of your benefit package, we are also happy to accept payment using these funds. Our office also works with third party financiers that specialize in medical and dental credit lines. These financiers offer low and no interest payment plans to help patients fit the costs of their dental care into any budget.