Cigna Dentist – Louisville,
Getting the Most Out of Your Cigna Dental Insurance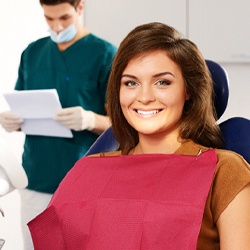 Preventive care is one of the most effective ways to save money on future oral healthcare costs. By seeking regular dental checkups and cleanings, you can minimize your risk for tooth decay, gum disease, cavities, and even oral cancer. By avoiding these problems, you reduce your chances of not only needing more complex and timely procedures but also keeping more money in your wallet in the long run! But should a problem arise, your Cigna dentist in Louisville at Bell Dental is here to help. Not only will you receive the coverage you need through your dental insurance policy, but we'll work with you to ensure you pay the least possible amount. Contact us today to learn how you can save more on your next visit!
Cigna Coverage Availability & Fees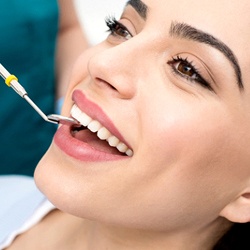 Every Cigna dental insurance plan is different in terms of deductibles, monthly premiums, and annual maximums. However, the benefits tend to look somewhat the same, including:
80-100% for preventive care
70-80% for minor restorative services
50-70% for major restorative services
Depending on the type of care you need, you can expect our team to work closely with you and your insurer to help you save the maximum amount while working toward a healthier smile. Once you meet your deductible, your Cigna insurance will begin to pay more for the services you receive. However, should you discover you are quickly approaching your annual maximum, which is the allotted amount provided to you by your insurance company, we may be able to spread out your treatments across calendar years to help you avoid paying your deductible once again and ultimately, even more out of pocket.
These are just some of the great benefits that come with seeing an in-network provider like Bell Dental. Because of our pre-negotiated terms and fees with Cigna, we can ensure you pay the lowest price when visiting us to receive specific services. But even if we're not in-network with your dental insurance company, we'll still provide exceptional service while working to help you save as much as possible.
Meet Mary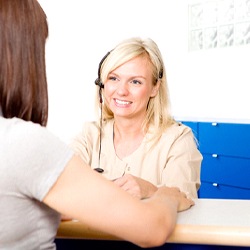 Mary is an integral part of the Bell Dental team. As our go-to person for all things dental insurance in Louisville, she will happily answer any of your questions and help you better understand the cost of your dental treatment. Unsure if you're covered for a particular service? Need to know if you've met your deductible or are approaching your annual maximum? Want tips to maximize your benefits before they expire at the end of the year? Mary has you covered and will even work on your behalf with the insurance company to get you the answers you need as well as file any necessary paperwork and claims. This is all in part to make your experience as stress-free and enjoyable as possible.