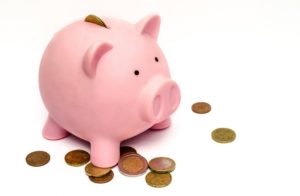 If you have an infected tooth, your dentist will likely recommend a root canal. Although you know it can repair your tooth, you might be concerned about the cost. To save money, you may even be willing to have your problematic tooth extracted. While this might seem cost-effective, removing a tooth will increase your dental expenses. Instead, it's better to treat it using the endodontic procedure. Don't worry, the root canal cost is more affordable than you might have heard. Here's what you can expect to pay for your treatment.
What is a Root Canal?
A root canal is an endodontic procedure that extracts the innermost layer of a tooth, called the pulp. With the infection removed, the tooth can thrive with the right aftercare, like maintaining your oral hygiene. Although they have a bad reputation for being painful, new advancements in dentistry will keep you comfortable during the procedure, so you don't have anything to fear.
How Much Does a Root Canal Cost?
There isn't a set fee for root canal therapy because there are several factors influencing the cost, like the number of canals in the tooth. Your dentist will provide you with a custom estimate during your initial consultation and discuss the fees associated with your treatment.
Often, dental insurance can be used to offset the amount you need to pay out-of-pocket. By paying your monthly premiums, you have access to an annual allowance after reaching your yearly deductible. You can use your benefits to lower the cost of certain steps in your treatment, like the X-rays or restoration.
Your dental office accepts a variety of payment methods to cover any remaining balance, like third-party financing. Based on your credit's approval, you are given the funds you need, which you'll repay using a plan that accommodates your budget.
Is It Cheaper to Have A Tooth Extracted?
Extracting a tooth might seem like the cost-effective solution, but it opens the door to a long list of costly oral health issues. Every tooth is essential to your dental health. Removing even one can increase your risk of cavities, gum disease, and tooth loss. Not to mention, you'll have to invest in a prosthetic to fill the space, which can get expensive over the years.
Invest in a Healthy Smile
If you have a damaged or infected tooth, don't have it removed. Instead, your dentist can save it with a root canal. They will help you find the solutions you need to treat your tooth without draining your wallet. You'll preserve your natural smile using the latest techniques and technologies for a long-term investment in your oral health.
About Dr. Kenneth Bell
Dr. Kenneth Bell earned his dental degree from The University of Louisville School of Dentistry. He has over 20 years of experience in dentistry and is a member of the Kentucky Dental Association. If you need root canal therapy, Dr. Bell can help. Contact our office today to schedule your consultation.