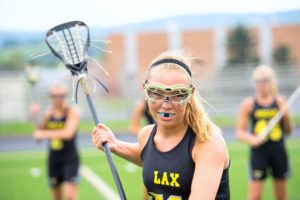 If you're an athlete, you already understand the importance of protecting your smile from injury during games and practices. However, you may be tempted to save money by purchasing a cheap mouthguard from the sporting goods store. While these oral appliances have a lower price tag than professional mouthguards from a dentist, investing in a higher quality solution is worth the extra cost. Here are five reasons why it's worth it to invest in a custom mouthguard.
Precise Fit
No two mouths are exactly alike. Therefore, it would require an impressive feat of technology to produce a mouthguard that is truly one-size-fits-all. Dentists, on the other hand, can create mouthguards that are designed to fit the unique contours of your teeth and jaw. They capture impressions of your mouth and send the mold to a dental lab, where a team of professionals craft a guard that fits like a glove.
Greater Comfort
Mouthguards that don't fit well are less likely to get worn – especially for children, who can all too easily "forget" to wear an uncomfortable mouthguard. By wearing a professionally made mouthguard from your dentist, you'll have a more comfortable solution. In fact, if a mouthguard fits properly, you should barely even feel it once it has been placed over your teeth!
Maximum Protection
The whole purpose of wearing a mouthguard is to shield your teeth, lips, jaws, and other oral anatomy from injuries due to impact, such as forceful contact with another player. Over-the-counter mouthguards don't deliver maximum protection because they don't account for people with unique oral attributes. For example, patients who are undergoing orthodontic treatment might require a specific mouthguard to accommodate their appliance. Custom mouthguards are made with these differences in mind, while store-bought ones are not.
Suitable Thickness
When making a custom mouthguard, your dentist will ask you the specific activities during which you'll be wearing it. This will affect how thick they make the appliance. For example, a boxer will require a thicker mouthguard than a tennis player because boxing carries a higher risk of impact to the face (and more violent impact) than tennis does. By personalizing the thickness of the mouthguard, you'll have a solution tailor-made to your unique athletic performance.
Cost-Effective Solution
Compared to custom-made solutions, over-the-counter mouthguards might seem less expensive initially. However, professional mouthguards are actually a smarter investment in the long run. Generic mouthguards will wear out quickly since they're not designed for your individual smile. In contrast, custom mouthguards are built to last, saving you from having to pay for a new one every few weeks or so. Not to mention, the improved protection that custom mouthguards provide reduces your risk of sustaining an injury that can be expensive to treat.
While they have a higher up-front price, custom mouthguards are a wise investment you can make in your smile. Call your dentist today to get started on giving your pearly whites the protection they deserve!
About the Practice
Dr. Kenneth Bell earned his Doctor of Dental Medicine degree from the University of Louisville School of Dentistry in 1992. As a preventive dentist, he understands the importance of protecting smiles from injury. That's why, at Bell Dental in Louisville, he gladly provides custom mouthguards to athletes of all ages. To learn more about this solution, contact Dr. Bell at (502)-749-2355.