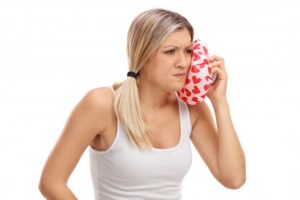 When an urgent dental problem occurs, many people wonder whether it's really worth it to call their emergency dentist in Louisville. This is especially true in the age of COVID-19 when virtually any kind of outing could pose a health risk. As any dentist will tell you, though, even the tiniest dental problem should be taken seriously. Failure to do so could mean the difference between saving and losing your tooth! So, how can you tell whether you have a dental emergency on your hands? And what should you do next? Keep reading to find out.
Signs You Have a Dental Emergency
Here are some signs that you should call your dentist right away:
Sudden adult tooth loss. If your tooth gets knocked out, gently rinse it off and place it back in the socket. If you can't, store it in your cheek pocket or a container of milk. For the best chance at reattachment, get to your dentist's office within an hour.
Severe damage to a tooth. Small cracks or chips can usually wait a few days, but a major fracture that causes pain often indicates damage has reached the tooth's inner tissue.
Intense, persistent tooth pain. If your toothache doesn't subside with over-the-counter pain relievers, or lasts for several days, it could be a sign of infection.
Painful swelling. Swelling typically points to a bacterial infection in the mouth. Seek treatment before this infection spreads to other body parts.
What to Do When an Emergency Strikes
If one or more of your teeth becomes fully dislodged, the first thing you should do is locate it and make sure it stays wet at all times. Once that's taken care of, make sure to call your dentist immediately. This should be your first order of business in all kinds of dental emergencies.
While it may be tempting to put off treatment until you're a little less busy, particularly if you only have a minor toothache, doing so could have consequences. Oral health problems usually worsen the longer you ignore them, which could result in your needing more extensive and costly treatment down the line. For this reason, it's best to contact your dentist as soon as the problem arises.
How to Handle the Pain Until You Reach Your Dentist
Some common ways to alleviate dental pain include store-bought pain medications like acetaminophen, topical pain relievers like Orajel, and cold compresses. However, just because you can manage the pain at home doesn't mean you shouldn't see a dentist. Pain is your body's way of telling you something's wrong and you need medical attention.
If you experience any of the problems described in this post, contact a dentist right away. Whether you need a round of antibiotics or a tooth extraction in Louisville, your dentist can administer the right treatment to save your smile!
About the Author
Dr. Kenneth Bell earned his dental doctorate from the University of Louisville School of Dentistry in 1992. Using the latest dental techniques and technologies, he takes a personalized approach to treating oral health problems. If you call his office with a dental emergency, he'll get you out of pain first, then discuss further treatment options. Do you have a problem such as a broken or hurting tooth? If so, contact Dr. Bell at (502) 749-2355.