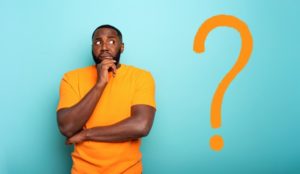 The next time you visit your dentist's practice, you may notice that it looks somewhat different than it did before the COVID-19 pandemic. In fact, your safe dentist in Louisville has made numerous changes to ensure you stay as healthy as possible while receiving the dental care you need. When you arrive for your appointment, you may be surprised to find that the magazines, toys, and other familiar activities in the reception area are missing. Find out how removing these items helps your Louisville dentist keep you, their staff, and the entire community safe from germs.
How COVID-19 Spreads
Health experts have determined that the novel coronavirus COVID-19 spreads through infected respiratory droplets. These particles are dispersed when a sick person sneezes, coughs, or talks and can make another person ill if they come in contact with their nose, mouth, or eyes. However, these infected respiratory droplets can also settle on the surrounding surfaces and survive for long periods of time. If you touch an object that has lingering COVID-19 particles on it, you can easily infect yourself and others.
COVID-19 Can Linger on Magazines & Toys
The coronavirus can survive on different surfaces for different periods of time. It can survive for several hours or days on materials that you probably touch on a daily basis, like:
Metal: Studies have found that COVID-19 can linger on stainless steel items like keys, doorknobs, and metal handrails for two to three days.
Plastic: Some researchers report that the coronavirus can live on plastic objects like toys, credit cards, and light switches for three days, but others suggest it can survive on plastic for seven days.
Paper: Although it depends on the type of paper, COVID-19 appears to be able to linger on paper items like magazines, pamphlets, and newspapers for up to five days.
Keeping the Reception Area Germ-Free
Since COVID-19 can survive on so many surfaces for a long time, your Louisville dentist has decided to limit the number of frequently touched surfaces in their practice and remove items like magazines and toys. While this lowers the risk of spreading infected particles, not all high-traffic items can be taken away. Objects like light switches, countertops, pens, and doorknobs can also harbor dangerous germs. To keep their reception room as clean as possible, these items are regularly cleaned with soap and water then sanitized with a hospital-grade disinfectant.
It's important to remember that you're more likely to catch COVID-19 from another person than from a contaminated surface. Nevertheless, your dentist is taking every precaution in order to safeguard your health during your dental visit during COVID-19.
About the Practice
At Bell Dental, nothing is more important than the safety of our patients, staff, and the entire community of Louisville, KY. In these unusual times, we aim to add peace-of-mind to the excellent dental care you've come to expect. Our infection control protocols have always met the high standards set forth by the Centers for Disease Control and Prevention. In response to the COVID-19 pandemic, we have added 15 additional precautions to ensure you are as safe as possible when entering our practice. If you'd like to learn more about our Commitment to Safety, please contact us via our website or at (502) 749-2355.