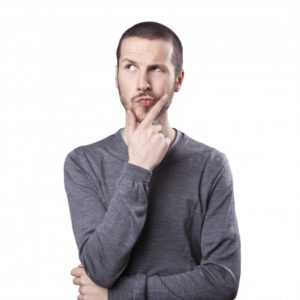 The root of the word 'question' is quest, which denotes a journey. Given that you are embarking on a new journey when you choose a new dentist in Louisville, there are some questions that you should be sure to ask. They will allow you to make an educated decision and leave you feeling confident and comfortable about the direction of your oral care. Continue reading to learn what you should be looking for.
Here's What You Should Ask a Prospective Dentist
The following inquiries will aid you in determining whether a prospective dentist is the best option for meeting your dental care needs:
Credentials – Don't be ashamed to ask your dentist about his or her education. You want to make sure that it comes from reputable institutions, which will verify that he or she has the training to provide the care that you need.
Location – Inquire about the location and make sure that it's convenient for you. You can also drive to the facility, so you can get a feel for how far in advance you'll need to leave to arrive for appointments.
Hours of Operation – It's a great idea to find out the hours of your dentist's office. You should also ask how far in advance you'll need to make appointments and find out if there are options to schedule visits during your lunchbreak so that you can maximize your time.
Services Offered – It's a definite plus to know what services are offered. Although you may only need one in particular in the beginning, it's good to know that, in the event that you need them, there are other services available so that you can work with one, trusted professional.
Emergency Dentistry – As much as you'd like to avoid it, you know there's always the possibility of an emergency. Therefore, it's best to know what your prospective dentist's procedures are to handle such situations.
Are There Reviews – Finally, you should inquire about any online reviews through such channels as Google, Facebook and HealthGrades. After all, there's nothing like reading the firsthand accounts of other people.
Is Now the Time to Find the Right Dentist?
If you're not experiencing immediate dental problems, then this is the best time to find the right dentist. Whereas some people wait until they need immediate attention before they schedule an appointment, you have the advantage of being able to truly experience preventive care, thus protecting yourself from a world of discomfort and inconveniences. It will also save you money because insurance carriers cover up to 100 percent of preventive dentistry visits.
To learn more about a local family dentist in Louisville who will successfully guide you down the road of excellent oral health, reach out today to the professionals at Bell Dental.
About the Author
Dr. Kenneth A. Bell earned his D.M.D. degree from the University of Louisville School of Dentistry in 1992 and is just as passionate about dentistry now as he was when he first graduated. His distinguishing traits are the gentle approach that he takes and his willingness to educate each patient about whatever process is taking place. He practices at Bell Dental and can be reached for more information through his website.