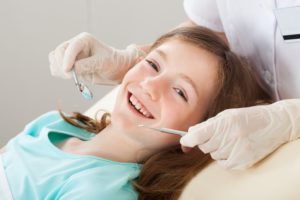 When you're looking for a new family dentist in Louisville, you could always just pick the first one that comes up in an internet search or head to the office that's closest to your home. But is that really a wise thing to do? If you don't take the time to select a dental care provider that you're sure will provide you with the quality, compassionate care you deserve, you may end up regretting your choice. We warmly request that you consider Bell Dental as your smile's guardian. We think you're going to love us!
Our Dentists
We have two talented dentists in our office. Dr. Bell has been practicing his craft for decades, and he is always seeking to learn the latest techniques to provide the best possible care for his patients. He also has a compassionate attitude and will truly take the time to listen to your concerns and answer your questions.
Working alongside Dr. Bell is Dr. Kaebnick, a former commercial pilot who switched careers to dive into the exciting field of oral healthcare. Both of our dentists have a very patient-focused philosophy on dentistry.
Our Services
One of the main things you have to consider when you're choosing a dentist in Louisville is the services that you need. Pretty much all dentists offer preventive care, such as cleanings and checkups for adults, but we go above and beyond the basics. We offer:
Restorative dentistry. Life happens — and sometimes it can happen to your teeth in a bad way. If you need a crown, bridge, extraction, root canal therapy, or even implants, we're eager and willing to help you.
Cosmetic dentistry. Your smile's health is our primary concern, but we also believe that you should love the way your smile looks. That's why we offer teeth whitening, veneers, and even Invisalign.
Emergency dentistry. Not all dentists are willing to take on emergency cases, but we are. If you have a dislodged tooth, severe toothache, lost crown, or other dental emergency, we are ready to leap into action to help you.
Children's dentistry. As your children's dentist in Louisville, we love to care for patients of all ages, even the youngest members of your family. We do our best to help little ones feel welcome in our office.
Get to Know Us Even Better
Looking at reviews of any dentist you're considering is important because that feedback may highlight points that you didn't know you wanted from your dentist.  We're proud to have received glowing reviews from many of our patients. They love our people, our service, and our personalized approach to dental care.
Of course, the only way to know for sure if a dentist is right for you is to make an in-person visit. We would love for you to stop in and ask any questions you might have about our services, our dentists, or the technology we use. If you like what you discover, you can make an appointment in the office or contact us later at 502-491-9200. We're accepting new patients and would be delighted to care for the smiles of everyone in your household.
We look forward to meeting you!