Cost of Dental Implants – Louisville, KY
Invest in Your Smile with Confidence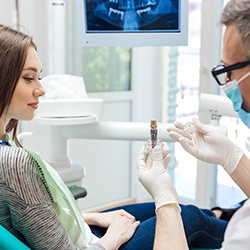 If you're considering dental implants in Louisville, you're probably wondering about the cost associated with the procedure. At Bell Dental, Dr. Kenneth Bell and Dr. Steven Kaebnick want all their patients to have the information they need to feel confident in their investment. That's why they have included some of the most significant factors that contribute to the cost of your dental implants. Read on to learn more!
Types of Dental Implants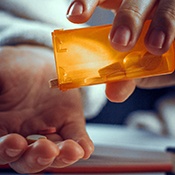 There are various types of dental implants and the solution you need will directly depend on the number of teeth you're missing. A single tooth dental implant seamlessly replaces a missing tooth with a custom-made crown as a restoration. For multiple missing teeth consecutively, an implant-retained bridge will fill the gap with a strong replacement. If you're missing all or most of your smile, we may recommend an implant-retained denture. As you can imagine, the more teeth you're missing, the higher your treatment cost will be in most cases.
What are the Stages of Dental Implant Treatment?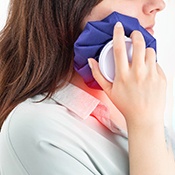 There are multiple stages that make up the implant process and each step will incur a separate cost that adds up to the total treatment price. First, you'll have your initial consultation, which is followed by treatment of any preexisting dental issues. Next, implants are surgically placed in your jawbone and you'll begin a healing period called osseointegration that lasts at least 3 to 4 months. Once your implants are fused to your jaw, you'll come back into our office, where we will possibly attach abutments (little connectors) and take impressions. Lastly, we will mount your custom-made restorations on top of your implants.
Are Dental Implants Worth the Investment?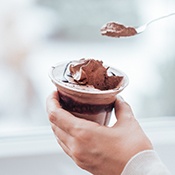 Dental implants typically cost more than other replacement options, however they come with a unique set of benefits that make your investment well worth it. In fact, because dental implants are made of titanium, they can last a lifetime with proper care, which could even save you money in the long run. Affordable implants in Louisville also restore your teeth from the roots up unlike any other option. This stimulates the jawbone to prevent it from deteriorating, avoiding problems like additional tooth loss and a more sunken facial appearance.
Does My Dental Insurance Cover Dental Implants?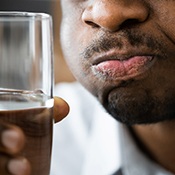 Dental implants are usually not covered by dental insurance, however your plan may be able to help out with some of the costs associated with the entire process. Your initial consultation, treatment of preexisting issues, and part of your restorations are just some examples of portions of the procedure your insurance may be able to cover. Our friendly front desk staff will do all they can to maximize your insurance benefits to help you pay less out of pocket. We also have alternative financing options to make our quality dentistry affordable for all budgets.